Yesterday afternoon, President Hatch delivered the State of the University address to the campus community (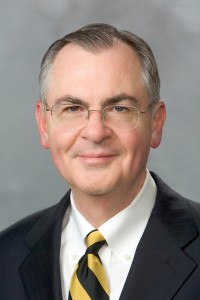 read it online here).  In the address, he saluted a number of faculty and staff who have made extraordinary contributions to our campus community. 
Parents, the faculty he mentions here aren't just in a lab somewhere doing their own research and interacting only with PhD or MA students – these same amazing faculty are teaching undergraduates and doing research with them. People like David Carroll, who is a guru in nanotechnology and discovering amazing new and innovative solutions to our world's problems. 
One of my advisees was just talking to me about English professor Dean Franco, who she has for a class; Dean Franco and others Dr. Hatch mentioned have worked hard to develop a Humanitites Institute.  I know some of the faculty personally, both as a student and as an administrator, and they are outstanding teacher-scholars who give back considerably to their students.
I hope as you read the president's address, you get a sense of just how close a community this is at Wake Forest.  This is a place where people know one another – if not by name, at least by face and to say hello as you pass them on the Quad.  A place where people work together because they are excited about teaching and mentoring students and helping them learn and grow while they are here.
Dr. Hatch illustrated this sense of commitment this way: "These are not academic professionals merely climbing the ladder of success.  This atmosphere also challenges the ethic so evidently on display today among icons in sports and entertainment: 'It's all about what makes me happy, what I find most fulfilling.'  We seek faculty and staff, administrators and coaches, who take joy in investing in the lives of students.  It is that genuine, heartfelt commitment that makes for a magical connection."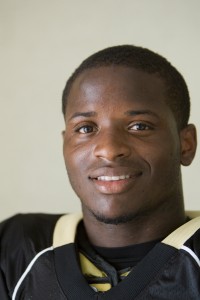 "The All-American corner back Alphonso Smith made this point strikingly when, as a senior, he paid tribute to one of his coaches.  'It finally dawned on me,' Alphonso said. 'It is simple; Coach Hood clearly cared more about me and my teammates as people than as players. I made the right choice,' he continued, 'and I will always cherish the Black and Gold.'"
Parents, please read the State of the University. As always, feel free to email parents@nullwfu.edu with your thoughts about Wake Forest.