There is an article on the "Inside WFU" website about the Chaplain's office and efforts on campus to promote interfaith dialogue.  Here is an excerpt: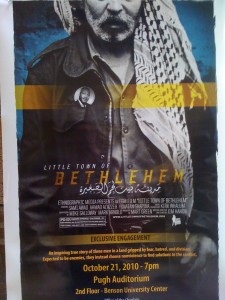 "The Chaplain's Office is sponsoring several programs this semester to promote interfaith dialogue and cooperation. Among the highlights are the screening of a new documentary film, 'Little Town of Bethlehem,' on Thursday night and a forum next month with the Rev. Dr. C. Welton Gaddy, president of the Interfaith Alliance.
'Students, faculty and staff must speak out about the importance of religious pluralism and continue to make interfaith cooperation an active part of campus life,' said Chaplain Tim Auman." Read the full article here.