Main Content
Does your student have a question for President Hatch? Or just want to have a cup of coffee and have a discussion with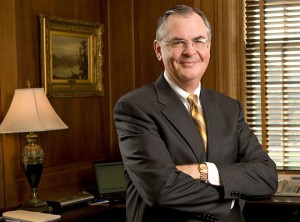 other students?
Student have two opportunities to hear from the president this week.  In the popular "Hang with Hatch" event on Tuesday the 26th at 11 a.m., Dr. Hatch will be in Starbucks to enjoy a cup of coffee with interested students. Students were invited to "stop by with questions about the future of our great university, his favorite band or the book he's currently reading."
A second chance for students to hear from the president is Tuesday afternoon.  Dr. Hatch will be in Wait Chapel at 4pm to deliver the State of the University address. Students, faculty and staff are invited to hear him speak and then join us for the Campus Picnic at 5 p.m.
In past years, the Campus Picnic has been great fun. Faculty and administrators (and sometimes their families) gather together informally for food and fun. It's part of the community atmosphere at Wake Forest – so please encourage your students to attend!
Recent Posts
March 28, 2020

March 27, 2020

March 26, 2020