Student Union is one of the main offices on campus that provides programming and events for students. For those on Facebook, you can search for the Wake Forest Student Union page and sign up to receive updates and messages about upcoming activities. 
There are several great offerings late this week and next that should be of interest to the campus.  Here's what Student Union has to say about them:
"Love Adam Sandler movies? This week's film will be "Grown-Ups" starring Adam Sandler, Kevin James, David Spade, Chris Rock, and Rob Schneider! 7 & 9:30pm showings on Friday 9/17 and Saturday 9/18 night in Pugh Auditorium.
The Office of Mulitcultural Affairs presents the 2nd Annual World Cultural Festival! This Friday September 17th from 5:30-8:30pm on the Mag Quad.Come enjoy free food, games, prizes, music, and performances from all over the world!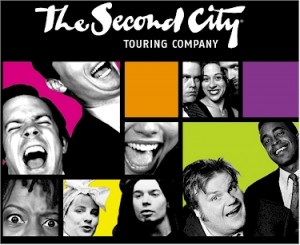 Looking ahead to next week, Student Union will be hosting Chicago's legendary comedy theater The Second City is coming to Wake Forest! The Second City has produced such stars as Chris Farley, Joan Rivers, Tina Fey and Mike Meyers. This troupe is sure to entertain with their cutting edge satire and improv. Tickets are $5 for students and $10 for the public. Wednesday Sept. 22 at 8pm in Brendle Recital Hall. Be there!"
Students have a wide range of films to view on campus as part of the Student Union film series, and they can attend Tuesday Trivia and other events. If your student is still trying to find his/her niche on campus and a way to get involved, volunteer opportunities abound at the Student Union. More information on Student Union is available online.