Wake Forest parents and families, 
Happy New Year! We hope that you and your family enjoyed the winter break and that your student is settling back in for a successful Spring semester. We are Bonnie and Michael Carter, parents to a senior, Brandon ('22). We are honored to serve as chairs of the Wake Forest Parents' Council, and on behalf of this group, we would like to express our gratitude to each of you for being an integral part of the Wake Forest family. 
As we begin a new year, we want to make sure that you all are aware of one of our favorite resources for parents and families, The Daily Deac. If you haven't already discovered it, the Daily Deac is a blog that gives parents and families a snapshot of life at Wake – descriptions of things happening on campus, tips and resources, pictures, expert advice, and more. Subscribe here for a wonderful way to feel connected to your student's Wake Forest experience. 
We share with you all our hopes for a great semester, and encourage you to reach out to us or any member of the Office of Family Engagement as they may be a resource for you. We can all be reached at parents@nullwfu.edu. While it's hard to believe that we will be wrapping up our time as parents of a current student in May, we are happy to know that although our students graduate, Wake Forest parents and families never do! 
Go Deacs!
Bonnie and Michael Carter (P'22)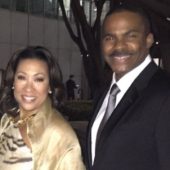 Contact
To contact the Office of Family Engagement, please visit our contact page.
If Your Student Has a Problem
One of the best ways parents/families can help their students is to let them handle their business as independently as possible. Use the Stop, Drop, and Roll method when your student contacts you with a problem, a decision to make, etc.