Main Content
Yesterday our Student Union announced their 2020 Spring Concert: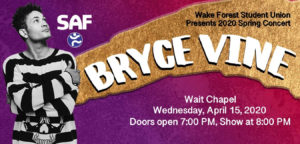 Student Union is excited to announce our 2020 Spring Concert will be…
Bryce Vine!
Wait Chapel – April 15, 2020 at 8:00 pm
Tickets are on sale here! $10 if purchased by Feb. 29, after that the price is $15.
As if my grey hair did not give it away to our students, I am officially an old lady because I don't know who Bryce Vine is 🙂 – but I am glad he is coming, because students love a concert on campus.
Also yesterday, international members of our campus community received a message from the Director of International Student and Scholar Services; read it here.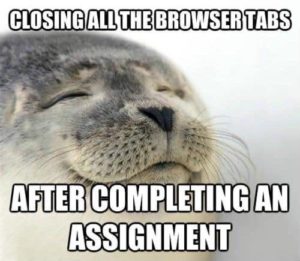 One things students love less is the crunch time before Spring Break. Many of your Deacs will have midterms or papers to turn in soon, so I thought I would throw in some laughter is the best medicine today. Enjoy.
Cold here, but at least it is sunny. Hoping that March brings warmer temps and that we'll soon see the explosion of flowers that comes every spring. Here's a taste of what that looked like last year, for those who are sick of winter.
— by Betsy Chapman, Ph.D. ('92, MA '94)
Recent Posts
August 7, 2020

August 6, 2020

August 5, 2020