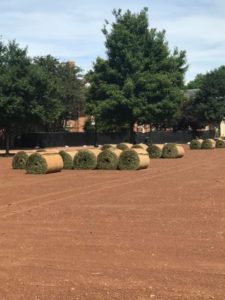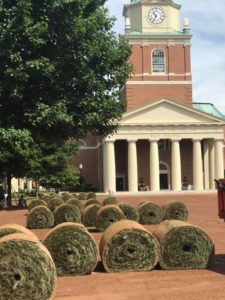 So there is a new kind of 'roll the Quad' happening right now: they are rolling giant wheels of sod out onto the Quad so we get our grass back. Yay!
As of yesterday morning, they had just started rolling the side of the Quad closest to the chapel. This screen grab was taken around 11:30 this morning, and you can see they have made great progress. You can watch it on the Quad Cam while the rolling lasts.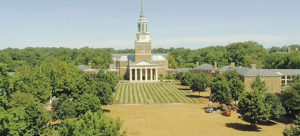 It has been amazing to me to overhear conversations on the Quad about how much people miss the grass, or hate seeing the Quad all torn up. Not sure if that is reflection of the fact that a grassless Quad represents change and we are inherently change resistant, or if it is simply the reality that grass > dirt.
Either way, I am happy the grass is returning.
— by Betsy Chapman '92, MA '94