Main Content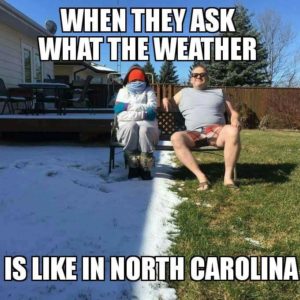 After that wild and wacky snow we got yesterday, today is a great day – sunny and nearly 70. I saw this on my social media lastnight and it very accurately summed up North Carolina weather.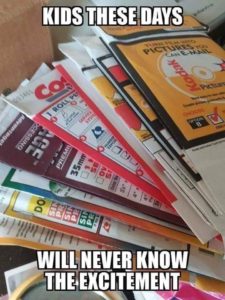 I also saw this online lastnight, and as a proud Gen Xer, I laughed and laughed. How many of you can relate to this? Our kids will never know the pain/thrill of waiting to see if their photos came out as they hoped, since the younger generation grew up with smart phones with cameras.
Back to business. Campus Day for Accepted Students is this Friday, and the weather is looking far less great (rain in the forecast). For our P'23 families who have already joined the Daily Deacdom, please come to our Office of Family Engagement table to say hello. We will have a table with info from our office and some information cards for you. We are told we will be in Zick's, close to the coffee and donuts 🙂 You can find Zick's in Poteat Hall, #23 on this map.
Finally, in all the hubbub of my April Fools prank post on Monday, I neglected to mention that this month is Asian History Month. See details below – lots of opportunities for your students to engage.
The month starts with a 6-day "Taste of Asia" week, hosted by the Asian Interest Student Association (ASIA). Each day will showcase a food or dessert from an Asian culture. Our keynote this year will feature Kane Diep, who has produced and directed over 200 videos at BuzzFeed over the past 4 years.  This will take place on April 10 at 6:30pm in Pugh Auditorium.
Other events and activities planned for April include a month-long exhibit on Children's Holidays in Japan; a dialogue on the intersections of Asian LGBTQ Experiences; Holi; the East Asian Spring Festival and a calligraphy workshop hosted by the Japanese Studies Club.
See the full calendar of events: Asian-History-Month-2019
— by Betsy Chapman '92, MA '94
Recent Posts
March 28, 2020

March 27, 2020

March 26, 2020