Main Content
One of the things your students might see on campus this week is students, faculty, and/or staff wearing yellow ribbons. That's because it is Tie a Yellow Ribbon Week, which is designed to raise awareness of – and show support for – survivors of rape and sexual assault.
Here is some information from the Tie a Yellow Ribbon website:
"Each February PREPARE conducts a campus-wide Sexual Assault Awareness Week called Tie a Yellow Ribbon Week.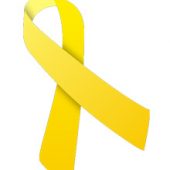 During the week, more than 800 students attend events designed to educate the Wake Forest community about rape and sexual assault. Yellow ribbons are worn to honor survivors of rape and sexual assault. Yellow tape ribbon is provided in central locations for students, faculty and staff to tie on the Quad ropes to honor someone they know who has been affected by rape or sexual assault.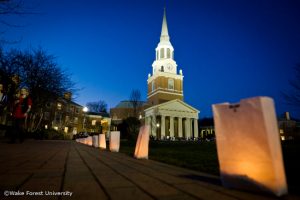 The culmination of the week is the Speak-Out, a candlelight program in Wait Chapel during which anonymous testimonials of Wake Forest students are read aloud. Selected students, staff and faculty members also speak on the issue of rape on our campus. The Speak-Out is a powerful display of support for sexual assault survivors and includes representatives from many areas of the Wake Forest Community."
Tonight is the Speak Out, and I would encourage your students to go for a lot of reasons. Obviously, a lot of people in the chapel is a visible show of support to campus community members who have been affected and/or who are committed to countering interpersonal violence. This is also an opportunity to educate yourselves about the issue of violence in general, and knowledge is power. Finally, there is something incredibly powerful about hearing the lived experiences of people who have suffered, because hearing a real person's story (albeit read anonymously), helps to generate empathy.
A flyer for the Speak Out is below. I wanted to mention, too, that there will be counselors available to provide support at the Speak Out, and the Safe Office help line is available 24/7 for students as well: 336-758-5285. There are also a lot of great resources on the PREPARE (Policy Group on Rape Education, Prevention and Response) website. PREPARE is the group that sponsors Tie a Yellow Ribbon Week, and they do great work.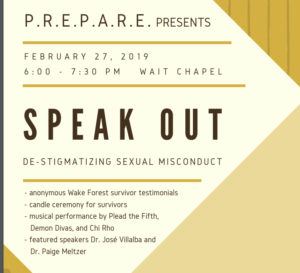 — by Betsy Chapman '92, MA '94
Recent Posts
September 25, 2020

September 24, 2020

September 23, 2020