Main Content
Today we've got a few news items to report.  The first is about meal plans:
"Interested in changing your Fall 2017 meal plan? If so, the deadline date to request a meal plan decrease is 
August 1, 2017
. The deadline date to request a meal plan increase is 
September 19, 2017
. In order to request a meal plan change, students must complete our 
Meal Plan Change Request Form
. If you have any questions regarding meal plans, please contact Residence Life and Housing at housing@
null
wfu.edu or 
336-758-5185
."
The second is about housing for incoming first-year students:
"New Deacons – First Year Assignments Release: First year student assignments are being made this week. All first year assignments currently in the system are tentative and subject to change until assignments are released on Monday, July 31."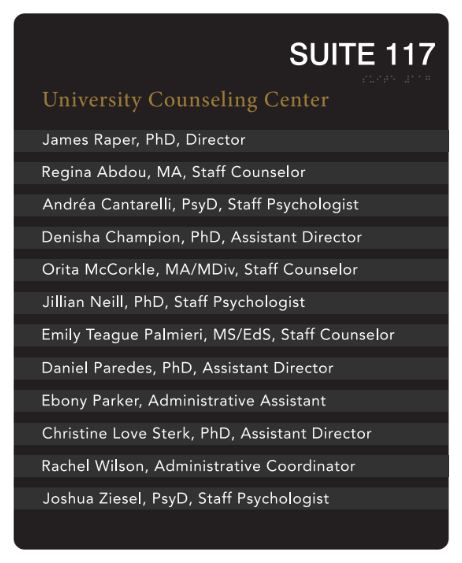 The University Counseling Center (UCC) is getting a new (and improved) home:
"The University Counseling Center is moving to its new location in 117 Reynolda Hall.  We will be closed on Friday July 28, and Monday July 31 for appointments.  We will reopen for regular business on Tuesday August 1 at 8:30 am.  To enter the UCC, students will now need to use the internal Reynolda Hall hallway near the Office of Academic Advising."
Finally, the Chronicle of Higher Education had a feature story today on our Forestry 101 book and our creative and irreverent take on Orientation:
"Among the more playful suggestions Wake Forest University offers its first-year students is this: Be sure to keep a secret stash of double-roll toilet paper.
No, it's not for those unexpected bathroom needs, but for a more recreational endeavor. After a victory by one of the college's sports teams, students often cover the quad with TP. To ensure "maximum impact and tree coverage," use the extra ply.
That's a tip from Forestry 101, a 138-page hardcover book that Wake Forest hands out to all freshmen. Part campus guide, part keepsake, the publication is the university's unusual attempt at ditching the stuffy orientation brochures for something more whimsical." Read the full article here.
Tonight we're hosting one of two New Student Receptions in Winston-Salem and I am looking forward to meeting our new Deacs and their families there!
Recent Posts
August 5, 2020

August 4, 2020

August 3, 2020