Main Content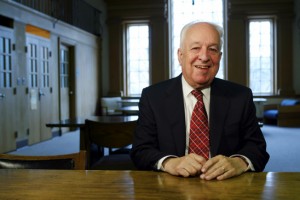 My colleagues at the ZSR Library sent me this notice of a speaking event on Thursday.  This is something your students should drop what they are doing and attend.
Every school has a legendary professor figure.  And at Wake Forest that professor is Ed Wilson ('43).  He taught English for decades, and his 'British Romantic Poets' and 'Blake, Yeats, and Thomas' classes were ones you fought to get into during my time.  An amazing man and a wonderful Wake Forester.
Run don't walk to get there, students.  And for our Deac families, you can livestream it online that day.  Details below.
—  by Betsy Chapman
——————–
Thursday, January 22, 2015
4:00 p.m.
ZSR Library Auditorium (Room 404)
Doors open to the first 100 students at 3:30; open to the public at 3:55. This event will be streamed electronically through the Z. Smith Reynolds Library's website and an overflow room will be set up in Room 204.
The Z. Smith Reynolds Library Lecture Series Committee is proud to kick-off the Spring 2015 events by giving Wake Forest students the opportunity to spend an hour with Ed Wilson! This "Oprah-style" hour will be an informal opportunity for students to ask questions and hear reflections from "Mr. Wake Forest" himself. Dr. Wilson is a legendary figure on campus: graduating from Wake Forest in 1943, returning to teach English in 1951, becoming Wake Forest's first provost in 1967, and receiving numerous accolades along the way. The Wilson Wing of the Z. Smith Reynolds Library is named in his honor. Students, this one's for you! Grab a seat and be prepared for an experience you can one day share with your children.
Recent Posts
September 25, 2020

September 24, 2020

September 23, 2020