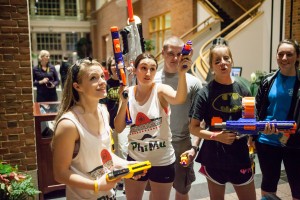 Yesterday the Daily Deac talked about Puppies on the Quad, today we're talking about Humans v. Zombies, an annual event sponsored by the very creative staff of the Z. Smith Reynolds Library.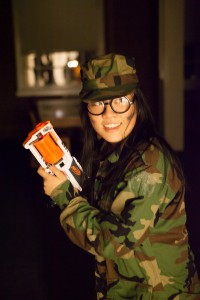 Your students are working very hard here, but they need times to blow off some steam.  Sometimes what you need is a soft puppy, but sometimes what you need is to nerf gun some zombies into obliteration.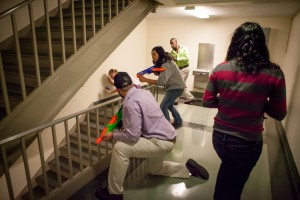 We're equal opportunity event planners here : )   Enjoy this photo essay on the most recent Zombie invasion.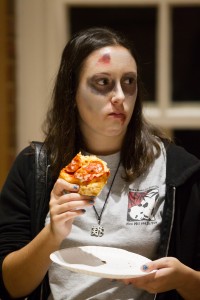 One question…I thought zombies ate brains, not pizza..?