Happy Friday before Thanksgiving, Deac families!  We are very excited to share with you a new part of our coverage of campus life at Wake Forest.  It's called Focus on the Forest and it is a photoblog featuring some of the great shots that our campus photographer, Ken Bennett, has taken.  You may remember Ken from our Meet a Deac feature several weeks ago.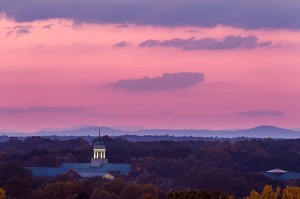 Ken takes literally thousands of pictures of campus every year.  Many of those great shots are used in various places on the WFU website, the Wake Forest magazine, and other printed materials.  But there are vastly more of them that might not be seen…until now.  Focus on the Forest shares some of those pictures.  There are pictures of people, campus buildings, nature.  Artfully chosen and really lovely.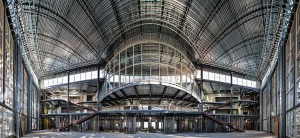 Not only is Ken sharing these photos on this blog, but he often shares descriptions of what he had shot.  There is an amazing picture inside Farrell Hall, our still-under-construction business building, that was stitched together from 15 different photographs.
If you scroll down on the main part of the Parents' Page, you'll see a Focus on the Forest graphic in the lower right part of the page.  Or you can just bookmark it here.  I hope you enjoy seeing this evolving blog.