What is your official job title?
Chair, Associate Professor of German & Russian
How long have you worked at WFU?
I have been here for 10 years. I was given tenure in my 7th year and made Chair in my 9th. I also served on the curriculum committee for Women's and Gender Studies for 4 years and was a core faculty member for 1 year (had to leave the position once I became chair).
You teach German language and literature – what is your favorite course to teach?
German Studies 397: Intellectual History of Weimar.
How would you characterize Wake Forest students?  What are some common attributes they have?
Most are extremely dedicated, diligent, and willing to work hard. I think we in the German and Russian department are lucky because we get so many of the most intellectually gifted students.
What advice would you give to students?
Study that which moves you and that which you alone choose. Don't follow Mammon or empty promises of a wealthy life tomorrow while impoverishing your life by forgetting to live what's here today. It's a short four years.
What do you like best about working at Wake Forest?
My colleagues. We have wonderful people working here and that's what makes the job so enjoyable.
Let's move to the fast track questions!
Book you're reading now: Tangled Webs by James Stewart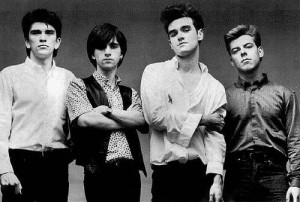 What music are you listening to these days: The Jam, Smashing Pumpkins, The Smiths and any Ska. I have a hard time listening to anything other than 80s punk and alternative.
Favorite movie: The Lives of Others
Website you frequent: WFU homepage
Guilty pleasure: Dark Chocolate and Double IPAs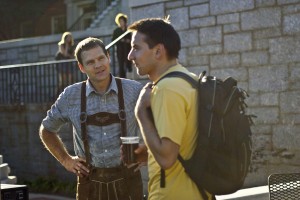 Favorite place to be on campus: Manchester Quad during our Oktoberfest
What most people don't know about you: I am a musician