We hope you have been enjoying meeting some of our terrific colleagues at Wake Forest.  Today we meet someone who plays an integral role in your students' experience at athletic events: Steve Adams, Assistant Athletic Director for Internal Operations.
———–
Your official job title is Assistant Athletic Director for Internal Operations – what does that mean in laymen's terms?
I oversee the areas of Event Management, Facilities/Turf Management and Multimedia.  I also am responsible for all Capital Projects (project oversight) for the Athletic Department.  So in laymen's terms I try to make sure the athletic events our fans come to are enjoyable, the facilities our student-athletes compete in are well-maintained, and the future facilities we build are what we need and they are completed on time and under budget.
How long have you worked at WFU?
11 years.  I began my career at WFU as an intern finishing my graduate degree in Sports Administration.  I moved into my first full time job in my chosen career path as an Asst. Director of Operations (2001).  From there I was promoted to Director of Operations (2002) and finally to my current role in the Athletic Department as Assistant AD for Internal Operations (2005).
How would you characterize Wake Forest students?  What are some common attributes they have?
Our students are intelligent, well rounded, respectful and dedicated.  They have a never-ending desire to be successful in all they do and have a tremendous amount of integrity.
What advice would you give to students?
Continue to work hard and be diligent in your life's aspirations, but never overlook the means to the end.  The people you meet and the relationships built at WFU will last longer than any accomplishment or goal you may reach.  Take time to realize and appreciate the importance of the means to the end.
What do you like best about working at Wake Forest?
Besides coming to work every day to a beautiful campus, it would definitely be the people here at WFU.  Everyone is so motivated to be successful and driven to make our University better.
And now, just for fun…
Book you're reading now:  Unbroken: A World War II Story of Survival, Resilience and Redemption
What music are you listening to these days:  Country –  Jason Aldean, Blake Shelton and Kenny Chesney
Favorite movie: Older – Hoosiers.  Recent – Real Steel
Website you frequent: ESPN
Guilty pleasure: Butterfinger Blizzards from DQ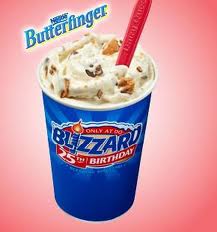 Favorite place to be on campus: BB&T Field (early morning on game day)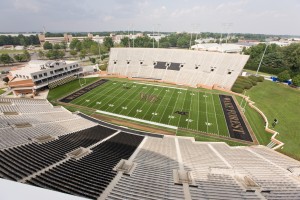 What don't most people know about you: I enjoy home improvement projects