The Daily Deac is spending the next few days profiling some Wake Foresters who touch the lives of students and parents – but you might not know their names.  We'll introduce you to some alumni who are administrators, librarians, and faculty members.  Enjoy getting to know some of these great people who help make Wake Forest such a special place.
Today we want to introduce you to Hu Womack ('90, MBA '00), Instruction and Outreach Librarian at the Z. Smith Reynolds Library.
———————–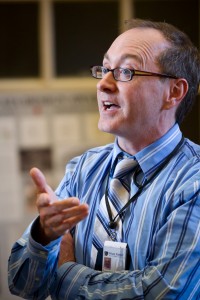 Your official job title is Instruction and Outreach Librarian at the Z. Smith Reynolds Library. In laymen's terms, what do you do at WFU?
Like all of us at ZSR, I help our students, faculty and staff succeed. My role focuses on teaching our students how to conduct scholarly research and promoting the Library through various outreach projects.  I teach LIB 100 courses, which is an information literacy course that helps students learn how to locate information for research and also to evaluate its credibility (particularly if it is a web site source).
How long have you worked at WFU, and in what capacity?
I came to WFU as a freshman in the Fall of 1985. I worked for the Art Department and the Art Gallery during my undergraduate years and from 1991 to 1994 I worked in what was then called the "Art Slide Library" (it's digital now). Since 1994 I've been a full-time employee of ZSR.
How does your work impact WFU parents and families?
I'm also a faculty adviser, so at any given time I have 10 freshmen and 10 sophomores I advise. I hope that as their adviser I can continue giving students the same good counsel they get from their parents. Sometimes I'm lucky enough to meet the parents of my advisees. I enjoy telling parents all the great things I see their kids doing at WFU, volunteering, taking leadership roles in student organizations. It's very rewarding.
You are an alumnus – a "Double Deac" with two degrees.  In what years did you graduate and what was your major?
I graduated in 1990 with a BA in English and Studio Art and received my MBA in 2000. My MLIS is from another school down the road.
What are some of your favorite memories as a student?
Late nights working on projects in the Art Studios, and taking breaks to go outside and look up at the stars from Davis Field.
What do you see in today's students that is different from when you were a student on campus?
I wish I had the focus and direction I see in these students. I've been very lucky in my career and found the perfect place for me. Students today make their own luck with their outstanding academic performance and their engagement in scholarship and the community.
What advice would you give to today's students?
Breathe. Color outside the lines. Worry less about the destination and don't miss the journey.
What is the best part about working at Wake Forest?
The people. The students, faculty and staff at Wake Forest are amazing. We are a community. We care about each other, we look out for each other and we bring out the best in each other.
And now, some questions just for fun:
Book you're reading now/last read: I have to list three, The Immortal Life of Henrietta Lacks, Major Pettigrew's Last Stand and The Hunger Games series.
What music are you listening to these days: Mat Kearney, Hot Chelle Rae, Coldplay and Lady Gaga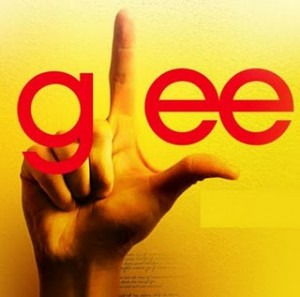 Favorite TV show: Glee
Website you frequent: Facebook, Facebook, Facebook
Guilty pleasure: Facebook, Facebook, Facebook
Favorite dining location on campus and what you frequently eat there: Shorty's-The Turkey Burger with sweet potato fries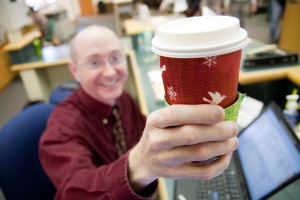 Preferred drink at Starbucks: Venti Skinny Vanilla Latte (gotta have fuel!)