I received the following email from Athletics about our home football opener: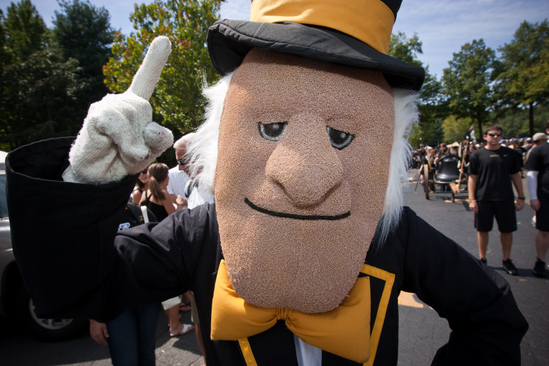 "The opening game for the Wake Forest 2011 Football season against Syracuse has been changed to a Thursday night game on September 1 at 8:00 pm EST, instead of the original date of Saturday, September 3. The game can be seen on ESPN3.com.   Details are online.
This is certainly an exciting time for the Deacs with one of the best home schedules in Wake Forest history. VA Tech, Florida State, NC State, Maryland, Vanderbilt, and Notre Dame are coming to our turf to take on the Demon Deacons! Enjoy the upcoming summer and look forward to seeing you in the fall!"
So for any parents and families thinking of making the trip here for the home opener, know that it has changed dates.