Happy Valentines Day, Deac parents!  The dynamics of Valentines Day on campus have certainly changed from my time on campus (late 80s/early 90s), where it was common to see many people paired off as couples.  It was not universal that *everyone* dated, but there were plenty of committed romantic relationships. 
For those involved in Greek life, there were certain ceremonial shows of affection – lavaliering or pinning (giving the girlfriend her boyfriend's plege pin).  For sorority women there were "candlelights" where the sisters sat in a large circle and passed a lit candle around, making a loop for each level (lavaliere, pin, engagement) and if you were the girl who received that honor, you blew the candle out at the respective level pass and then much squealing and hugging ensued.
Your students are living in a different generation, where there are far fewer exclusive committed relationships and a lot more casual dating.  There was even an article in the school paper last Friday about PDA (Public Displays of Affection).  Curious to this fortysomething, the students seemed far more uncomfortable with a couple kissing in broad daylight before class than a couple kissing at 1 am in the basement of a frat lounge at a party.  With this current vibe for students,  it will be interesting to see if there is much in the way of Valentine's celebrations today. 
Even if students don't want to be PDA in public, I think many of them still appreciate TLC from moms and dads more than they'd care to admit.  If by chance you had forgotten to get your student any Valentines Day goodies, our students at CampusCakes can help you out.  Please see the text below for their Valentines Special.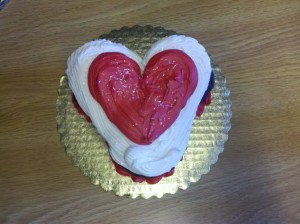 WAITED TO THE LAST MINUTE FOR VALENTINE'S DAY?!
FORGET THE FLOWERS AND GIVE YOUR SON OR DAUGHTER WHAT THEY REALLY WANT…
CAMPUSCAKES PRESENTS: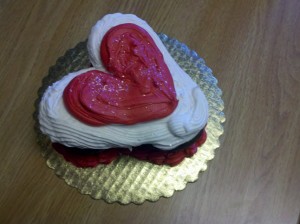 FIRST EVER VALENTINE'S DAY SPECIAL!
3 Elaborately Designed Dewey's Cupcakes for only $15!  
EMAIL CampusCakes@nullyahoo.com NOW TO GET THIS LIMITED TIME OFFER!