Back by popular demand – our friends in the Campus Life office have given us a sneek peek at some of the activities available for your students this weekend:
"Friday – January 28th, 2011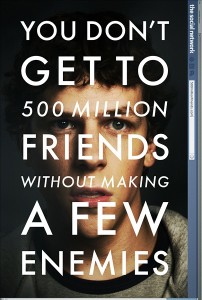 Student Union Film Series: The Social Network
7 and 9:30pm, Pugh Auditorium
Is this the movie that defines our generation? Come see the Best Picture Golden Globe winner and Academy Award nominee, The Social Network, this weekend in Pugh.
Saturday – January 29th, 2011
The 2nd Annual Senior Wine and Beer Tasting
12 to 3pm, Benson 401
All graduating seniors are invited to attend one of the signature Senior Celebrations events – the 2nd Annual Wine and Beer Tasting. Seven North Carolina vineyards and three local breweries will be present to educate students on their craft, as well as provide tastings of their products. Delicious food and giveaways will be provided. All attendees will receive complimentary wine glasses with the University Seal. Seniors must bring a valid Wake Forest ID to participate.
Men's Basketball vs. University of Virginia
4pm, Lawrence Joel Veteran's Memorial Coliseum
Cheer on your Deacs as they take on the University of Virginia cavaliers at home. Shuttles to LJVM from Poteat Hall will start at 2:30pm and run after the game.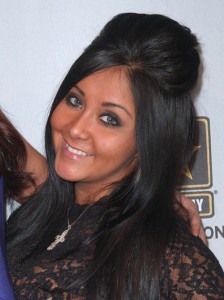 Snooki
8pm, Wait Chapel
She's short. She's tan. She does laundry? Come see the reality TV wonder known as Snooki in Wait Chapel. Tickets are $5 if you buy them on Friday at the Benson Ticket Office and $10 at the door on Saturday."
Parents, ask your students their opinion of Snooki coming to campus.  Of the WFU alumni I have spoken with (most of whom are over 35), they seem unimpressed.  However, I spoke with several students yesterday and one of them told me that there are recent WFU graduates who are rearranging their weekend plans just to come see her.  Whether you love The Jersey Shore or hate it, it is a cultural phenomenon.  And on a college campus, where debate and discussion are encouraged, Snooki's visit ought to generate plenty.