In today's look back through the semester in pictures, we find two images from Halloween and the Project Pumpkin celebration.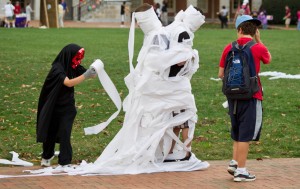 Some young people took "Rolling the Quad" very far and dressed up as trees being rolled.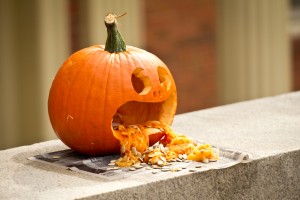 And here some students carved a clever pumpkin.  No doubt the visiting children for Project Pumpkin got a heart laugh about this one.