Main Content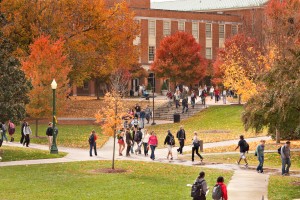 Family Weekend has come and gone. There were a lot of happy looking parents and students on campus this weekend. Unless you were trying to travel here from the Northeast or the Carolina coast, the weather was beautiful (this was the first time in several years we didn't have rain on Family Weekend). It was a gorgeous evening for a football game, and a pretty interesting game until the end of the fourth quarter, when our Deacs fell short. Still, hopefully it was a great weekend for all who attended.
Fall is officially here. Cooler weather this week, with a high of only 66 today, but up into the low to mid-70s later this week (weather forecast here).  And with fall and cooler weather comes midterm exams and papers, which many of your students will begin tackling this week. Normally at this time of year, students' stress level rises (especially for first year students who are experiencing midterm prep for the first time). It's a great time for a little TLC and care packages.
One interesting item on campus to make note of from the Campus Life web site: "Wake Forest is gathering together this fall to read one book as a community. Our selection? Breath by Wake Forest alum Martha Mason. Stop by Benson 311 to pick up a free copy of the book before they run out!"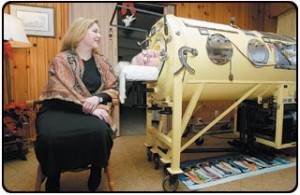 For those not familiar with her story, Martha Mason ('60) arrived on the Wake Forest campus in 1958 encased in an 800-pound iron lung, where she spent most of her life since contracting polio at age 11. She wrote a memoir about her experiences in 2003 titled "Breath: Life in the Rhythm of an Iron Lung"  using a voice-activated computer. Mason passed away in 2009.
Recent Posts
July 10, 2020

July 9, 2020

July 8, 2020